Europaeische Verband der Tabakeinzelhaendler
Eidgenossenschaft
Der europaeische Verband der Tabakeinzelhaendler ,im Jahr 1970 gegruendet, ist eine Interessengemeinschaft der europaeischen Tabakeinzelhaendler CEDT, die die nationalen Verbaende der Tabakeinzelhaendler zusammenbringt.
Wir sind Teil des Transperenzregisters (n 85326064523-94) in Einhaltung der EEC Bestimmungen EEC 2137/88.
Das Hauptziel der CEDT ist es, die Interessen der 150.000 europaeischen Tabakeinzelhaendler zu vertreten, professionelle Zahlen fuer ihre Staaten und Buerger durch einen sicheren legalen Vertriebskanal zu sichern. Die Authentizitaet und Qualitaet von besonderen Produkten, wie den Tabak, zu bewahren. Wir unterstuetzuen einen nicht jugendfreien und verantwortungsvollen Tabakkonsum , in Beruecksichtigung der nationalen und europaeischen Gesundheitsstandards .
Unsere Aufgabe besteht in einem permanenten Dialog mit Institutionen und den Steakholdern der Branche zu treten , damit unsere kleinen familiengefuehrten Unternehmen innerhalb klar regulierten Rahmenbedingungen arbeiten koennen, gezeichnet durch Ausgewogenheit und Verhaeltnismaessigkeit.
Wir unterstuetzen jede notwendige Initiative, unseren legalen Vertriebskanal gegen den Schmuggel, Faelschungen und illegalen Handel zu verteidigen.
Wir unterstuetzen auch staatlich kontrollierte Vertriebskanaele auf nationaler Ebene.
Wir vertreten die Ansicht , dass Tabakprodukte exklusiv in kontrollierten Kanaelen verkauft werden, gesichtert durch Lizenzen oder Konzessionen.
news
2019/05/05

FRANCE: A French government call for tender for cash tax payments

According to the Budget Minister, Gérard Darmanin, 50% of the people who go to the treasure-house pay fines or taxes in cash. Therefore, the French Government has called for tender so that networks like the Post Office or the tobacconists can be the place for cash tax payments.
According to the Webhelp report that was presented to the Budget Minister, outsourcing certain public services (user reception, receipt of documents, appointment making, restoration, human resources, finances...) would make it possible to clear 35 billion euros in savings to the State budget.
Source: Confédération des Buralistes 

2019/05/03

ITALY : Tobacconists' demonstration planned for May 8 in Rome

Chairman Risso calls the Italian tobacconists to demonstrate to protest against the economic measures taken by the current government as regards as gambling, taxation and remuneration system. The demonstration will take place on May 8 in Rome. The slogan of the demonstration organised by FIT (Italian Tobacconists' Federation) is: "SAVE OUR TOBACCONISTS". In a host of claims, FIT urges the Italian government to carry on providing players with a network of regulated betting shops that recover gambling taxes. Therefore, FIT requests to ensure a fair revenue to the betting shop owners. FIT also requests the government to increase tobacconists 'revenue on tobacco products and NGP (Next Generation Products), to consider legalising the recreational use of cannabis and make tobacconists the reference cannabis sales network.
Source: Federazione Italiana Tabaccai
Pressestelle
Multimedia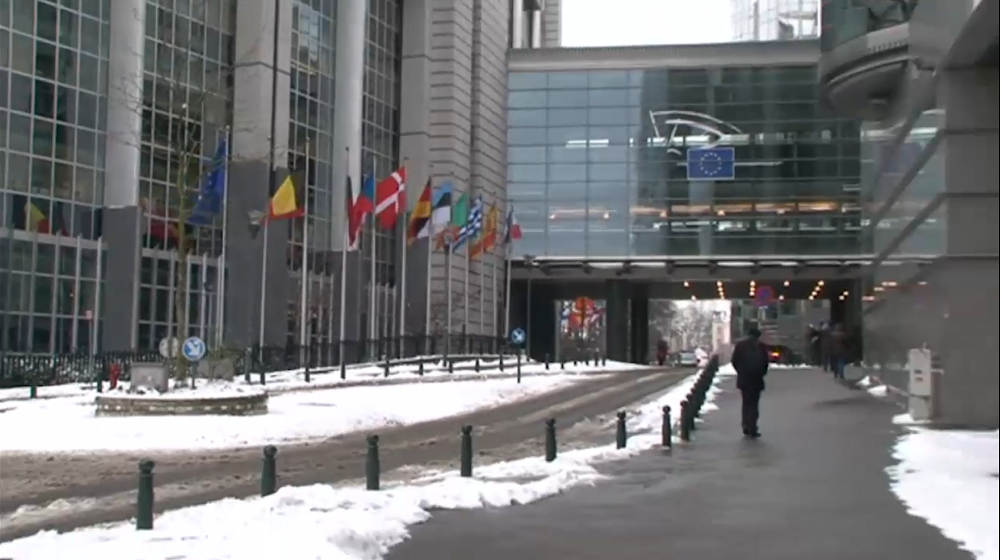 Video von der Veranstaltung in Bruessel.


Letter for candidates - European elections 2019
x
VERANSTALTUNGEN
x
2019/02/21

THE ECTR'S MEMBERS VISITING THE HUNGARIAN TOBACCONISTS

On 23 November 2018, at the invitation of the Hungarian Alliance of Tobacconists' Chairman, Antal Lengyel, who is the ECRT's Chairman as well, the ECRT's members visited the National exhibition of Hungarian retailers of monopoly goods and attended a conference on the subject. That was a very important event for the whole sector with the participation of many representatives of the Magyar political and institutional world.

The European tobacconists were hosted at the Hungarian Parliament

The ECRT's members also visited the Hungarian Parliament where they met the Vice-President of Parliament, Istvan Jakab, to speak about issues related to tobacco regulations approved recently. Mr Jakab not only praised the excellent economic results of Hungarian tobacconists, but also the decline in smoking due to the adoption of State Monopoly on the Retail Sale of Tobacco.

The Plain Tobacco Packaging Measure is not convincing

On the occasion of the conference organised by the Hungarian Alliance of Tobacconists, it is increasingly recognized that the plain tobacco packaging has no effect on smoking prevalence, as evidenced by the French experience.

Following tough oppositions between the Hungarian Authority and representatives of the Magyar Alliance of Tobacconists supported by the CEDT, the Orban government decided to postpone the introduction of the plain tobacco packaging until 2022 while scheduled on May 2019.


Vice-President (third from right), Magyar Alliance of Tobacconists' Chairman Antal Lengyel (second from right) with the ECTR's members.

The exclusive sales of products different from traditional cigarettes are needed

Five years after the introduction of State Monopoly on the Retail Sale of Tobacco, Hungary is the most recent proof that this type of sale guarantees a better quality control and young smoking prevention.

Therefore, it appears urgent to adopt the same measures as those in place for tobacco products to face possible illegal sales of new smoking products different from traditional cigarettes.

2019/02/11

THE ECTR'S ELECTIONS: A NEW PRESIDENT AND EXECUTIVE BODY

On 6 February at the ECTR's headquarters in Brussels, the members meeting in a General Assembly elected a new Chairman and executive body.


from left to right: Philippe Coy Vice-Chairman (France), Mario Espejo Aguilar Member (Spain), Theodoros Mallios Member (Greece), Peter Schweinschwaller Chairman (Austria), Giovanni Risso Secretary-General (Italy), Antal Lengyel Treasurer (Hungary)

Peter Schweinschwaller (Austria) was elected Chairman, Philippe Coy (France) Vice-Chairman, Giovanni Risso (Italy) Secretary General and Antal Lengyel (Hungary) Treasurer.

Peter Schweinschwaller, representative of Austrian tobacco retailers, wants to highlight and promote the social and economic role of this convenience store network to the European institutions. Its 150,000 points of sale welcome 40% of the European population. Moreover, he is looking forward to further expanding its membership by recruiting other European tobacco retailers ' associations whose interests converge with those of the current members. He aims to strengthen contacts within the tobacco sector to better fight against illegal trafficking.


from left to right: Philippe Coy, Vice-Chairman and Peter Schweinschwaller, Chairman of the ECTR.

As part of his first missions, Chairman Peter Schweinschwaller and his team will develop a common position on products treated as tobacco, thanks to constant exchanges with relevant stakeholders: ECTR's members, institutional actors and tobacco sector operators. In addition, Peter Schweinschwaller considers that these daily meetings with European citizens and a better knowledge of this sales network based on a system of authorisations and licenses, controlled by Regulatory Authorities punctually, are a major asset for effective communication on public health issues.


from left to right: Ernst Koresta, Vice-Chairman of Austrian Tobacco Monopoly Administration, Prirschl Josef, WKO Chairman.

2019/01/03

A ECTR MEETING IN ATHENS TO ANTICIPATE MARKET TRENDS

On 19 June 2018, the members of the European Confederation of Tobacco Retailers met in Athens to talk over the sector's priorities and anticipate market trends.

After a warm welcome, the Chairman of the Greek Federation of Kiosks Mr. Theodoros Mallios explained that in Greece most tobacco products are sold in kiosks. However, the number of kiosks has gone down from 12,000 to just over 6,000 outlets since 2010. A sharp decline not only due to the crisis but also to an unprecedented increase in tobacco taxation. In order to cope with the unfavourable economic context, Greek kiosks had to structurally transform their retail outlets while keeping their unique character of driving spirit of their neighbourhoods.

Moreover, the manager of the Austrian Monopoly Mr. Hannes Höfer, who was invited by the ECTR's members to attend their meeting, took the opportunity to announce his intention to develop regular exchanges with the supervisory authorities of the countries of the ECTR's members.

The traceability system, required by the last EU Tobacco Directive, was a major topic of the meeting. According to ECTR's Members, the new provisions for traceability pose relevant challenges for their implementation, especially in Spain and Austria.

On the other hand, the ECTR's members recognize that Tobacco track and trace system is a key instrument in the fight against cigarettes smuggling. Nevertheless, they hope it will not bring additional costs to the tobacco retailers.

About the ongoing debate of the legalization of the cannabis, i.e. CBD, the ECTR's members see that there are huge differences between States in legal and trading approaches. They reckon this product requires a European regulation to allow States to control it to the final consumer.


Theodoros Mallios, chairman of the Greek Federation of Kiosks.
Chiudi evento
Adresse
European Confederation of Tobacco Retailers.
Rue Montoyer, 31 B-1000 BRUXELLES
Phone: +32 (0) 7721305